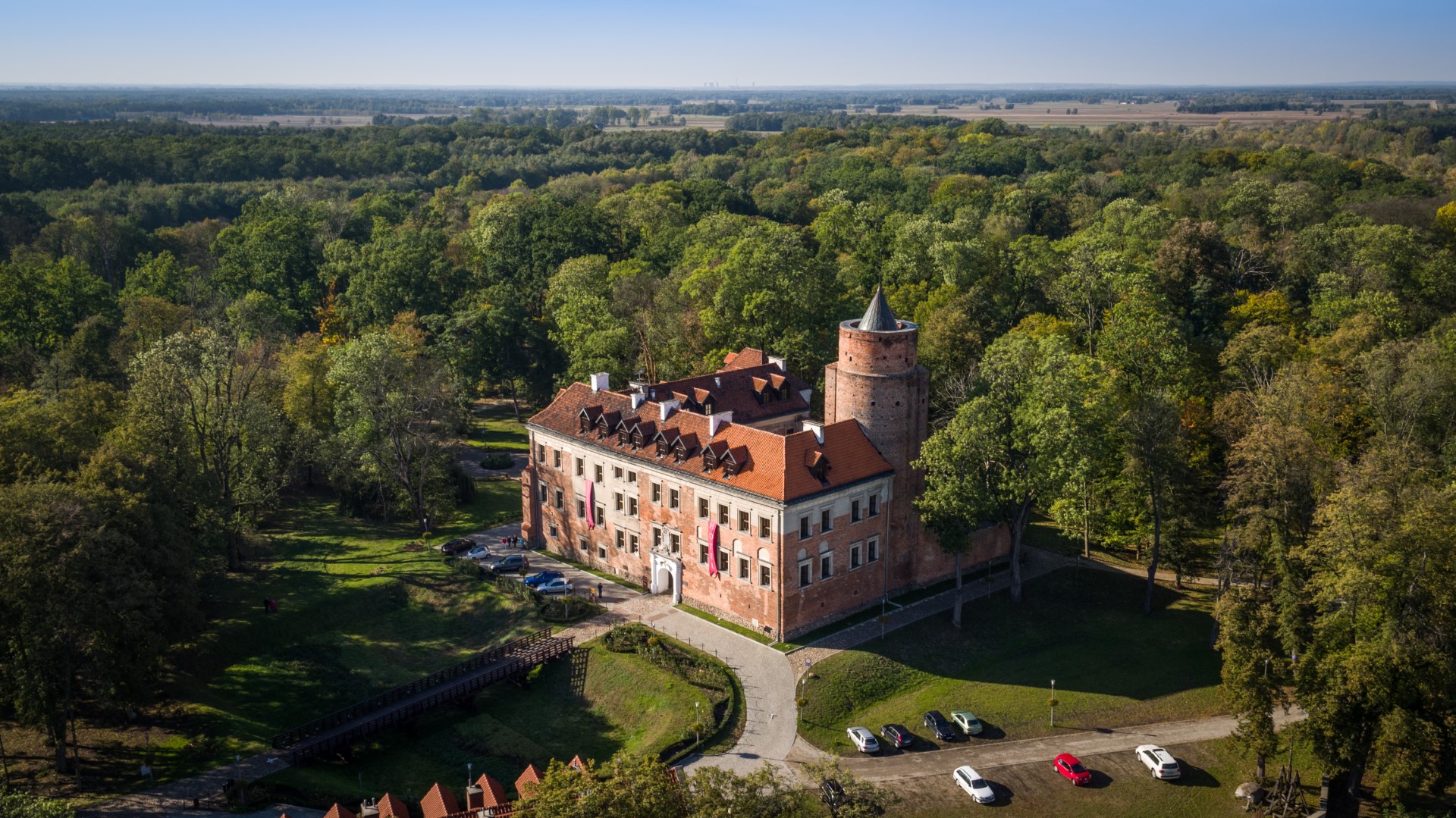 A thermal spa in the heart of Poland
The urban-rural commune of Uniejów lies in the north-western corner of the Łódzkie Voivodeship. Its location in central Poland makes the commune accessible from all parts of the country, also thanks to the direct connection to the A2 motorway. This small town located directly on the Warta River hides an incredible power.
Since 2012 Uniejów is the first thermal spa in the country thanks to the geothermal water, which is the biggest natural asset of the commune. The water with a temperature of 68°C is pumped out from a depth of about 2000 m below the earth's surface. The high temperature allows for versatile use of its energy.
World parish
Spycimierz in the Uniejów Commune is the most worldly parish in Poland. In 2021 the tradition of arranging flower carpets for the Corpus Christi procession in Spycimierz was inscribed by the United Nations Educational, Scientific and Cultural Organization (UNESCO) on the Representative List of the Intangible Cultural Heritage of Humanity. The inhabitants of the local parish have for 200 years been cultivating the custom of arranging a carpet of living flowers about a kilometre long.
A sip of health
You will see the thermal and pool complex "Termy Uniejów" from afar. Here you will find everything you need to feel healthier and stronger. Admire the local forests, meadows, ponds, pools and peat bogs, using well-marked tourist routes. You can choose to cycle, hike or try saddle riding on Europe's longest horse trail.
Nature and history
Fascinating nature and interesting architectural objects encourage you to visit our city and surroundings. Visit our precious monuments, among others the Castle and the Collegiate Church. For more information on the tourist attractions go to the dedicated website in English.
Uniejów for residents and visitors
Deposits of geothermal water, rich nature and a spa zone are the natural richness of Uniejów. Trying to use it in a wise and innovative way, we have undertaken a number of actions to protect the climate – we take care of the beautiful castle park, the nature in the town, we build green walls, roofs and vertical gardens. These are projects which improve the quality of life of the inhabitants and increase the importance of Uniejów as a thermal spa. We introduce new facilities, take care of safety and encourage more people to settle in our municipality. We realise projects for which we obtain, among others, European funds. We are open for cooperation.
We invite you to contact us. Our employees will advise and help you. You can talk to us in English.
phone: +48 63 288 97 40, +48 63 288 97 44
e-mail: urzad@uniejow.pl